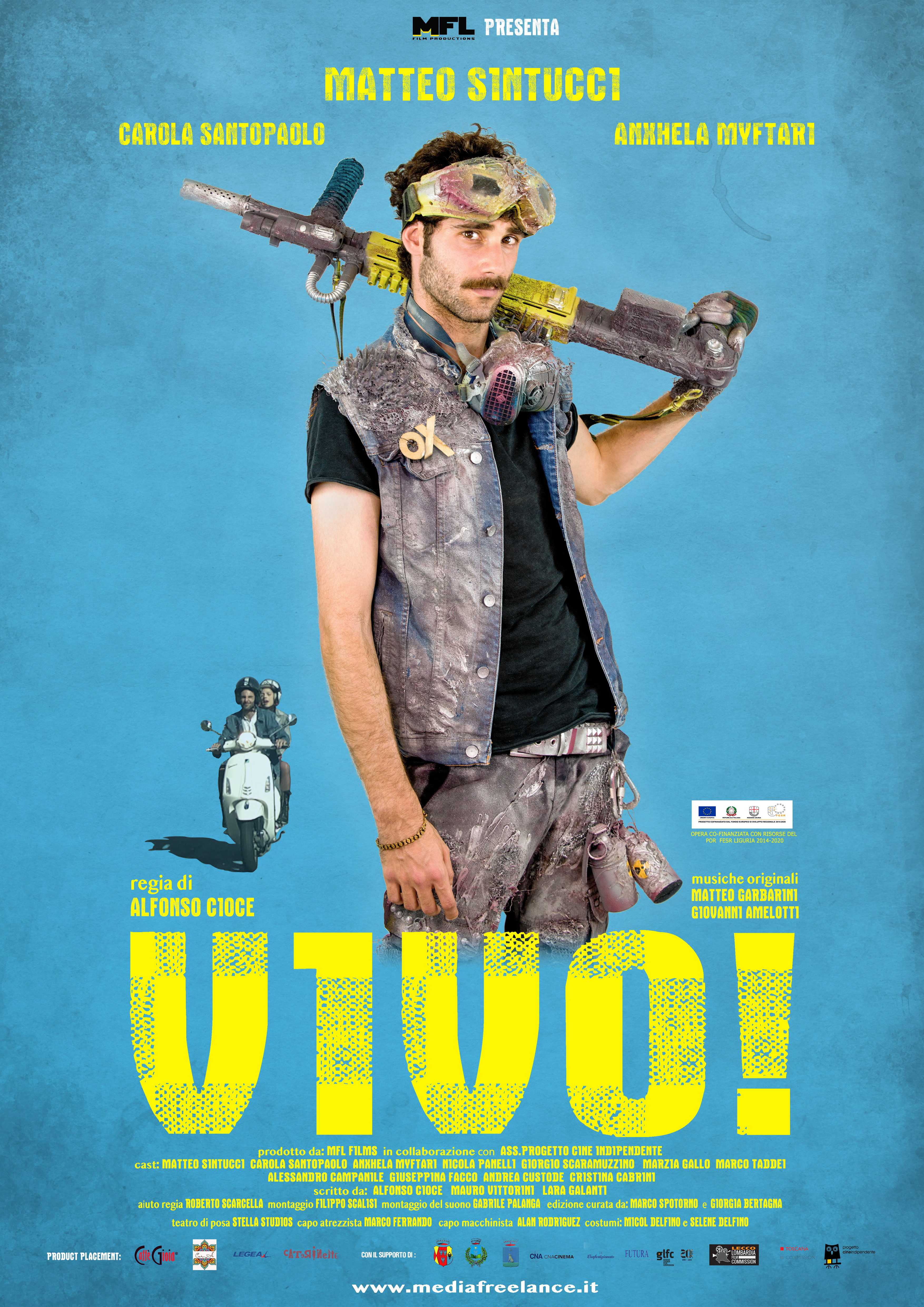 VIVO!
CreativeChaos
2022-07-15T19:36:35+01:00
SYNOPSIS / SINOSSI
VIVO! narrates a contemporary slice of life, set in Italy. Guido, the protagonist, 30 yo, narrates the events that brought him to find out the truth about his mother in Osvaldo's diary, and how that set him free to live a happy life. The world of Live Action Role Playing, one of the protagonist's hobbies, works as background for this story about today's society
VIVO! mostra uno spaccato delle vita contemporanea in Italia.
Guido, il protagonista, 30enne, narra le vicissitudini che lo hanno portata a scoprire, tramite il diario di Osvaldo, la verità su sua madre e come quello lo ha reso libero a vivere un vita felice. Il mondo del Live Action Role Playing, una della passioni del protagonista, fa da sfondo a questa storia sulla società di oggi.
OPERA CO-FINANZIATA CON RISORSE DEL  POR FESR LIGURIA 2014/2020
DETAILS / DETTAGLI
| | |
| --- | --- |
| Genre / Genere | Drama |
| Length / Durata | 85 Min. |
| Directed by / Regia di | Alfonso Cioce |
| Year / Anno | 2021 |
| Language / Lingua | Italian |
| Subtitles / Sottotitoli | English |
| Age Rating / Limite età | NESSUNA |